CONTACT US TODAY FOR YOUR FREE ESTIMATE
Oriental & Area Rug Care Tips
Unlike wall-to-wall carpet, our area rugs could be considered functional art – reflecting our personal style and taste. Oriental and area rugs need extra love and attention.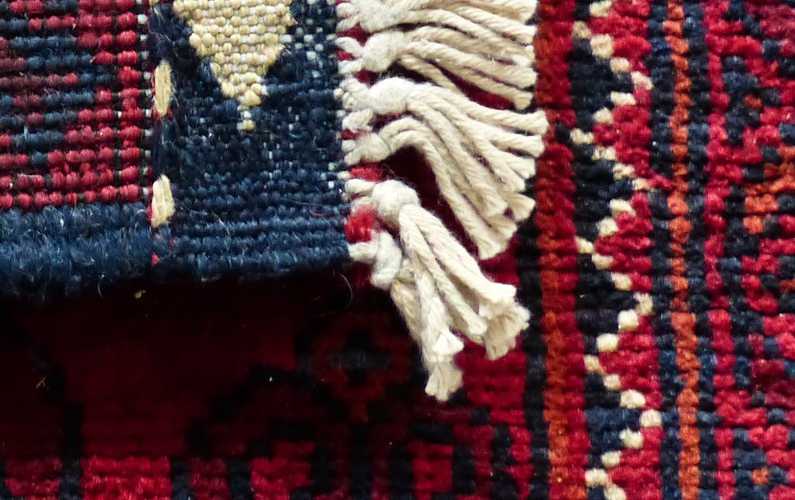 Here are a few helpful tips you can use to keep them looking their best for as long as possible:
Have your rugs professionally cleaned as often as they need it. Trying to stretch the time between cleanings can actually cause wear damage to the fibers. Rugs that take the most foot traffic need to be cleaned more often than rugs that see little foot traffic.
Be sure to have a quality rug pad underneath your Oriental and area rugs. Rug pads help reduce the damage caused by heavy foot traffic, helps keep your rugs from sliding out from under foot, and a good rug pad will even protect your floors by filtering away gritty, tracked-on soil.
Oriental and area rugs need professional-strength, professionally applied fiber protection to assist is stain repellency and soil release. Some of the protectors used nowadays are even durable enough to withstand the heaviest traffic, and may last through a professional cleaning.
Rotate your area rugs annually to help even out wear patterns, UV fading, and fringe erosion. Re-arrange your furniture to help cover up damage until it's time to repair and clean your rugs.
Vacuum your area rugs each week on the top and underside if possible. This helps break up the deepest impacted dirt. Vacuum high traffic areas more often to minimize damage caused by gritty soil.
If pet stains happen, be sure to BLOT, don't rub, to remove the urine stains. If the stains are solid, scrape up what you can and BLOT with tepid water. In either case, follow up with a professional cleaning as soon as possible to remove harmful bacteria and to minimize the potential for dye damage.
Use an entry mat outside AND inside the entries to your home to capture the worst tracked-on particulate dirt, keeping it away from your area rugs and floors.
Avoid (like the plague) any over-the-counter spot cleaners – especially the oxygenated ones. These OTC products are typically too harsh to use on the dyes used in most area rugs. Stick to a mild vinegar solution or just plain water for your at-home spotting chores, don't over-saturate the area, and remember to BLOT – don't rub.
Only use a professional area rug cleaning company with the right education, work space, tools, drying space, and cleaning solutions formulated for the acid dyes found in area rugs. Carpet cleaners who are amenable to cleaning your Oriental and are rugs in your home are putting your rugs at risk. The high heat and high pH chemicals they use will only cause damage.
5640 Summer Ave, Ste 1.
Memphis, Tennessee 38134