Memphis' Most Experienced Tile Cleaning Specialists
Keep Your Tile & Grout Clean with PSH Floorcare
We are dedicated to helping you keep your home healthy, fresh, and looking beautiful. 
The solution to difficult or problematic tile and grout cleaning is just a phone call away!
Save $25 Off
Kitchen Tile Cleaning
Mention this offer to save. Expires 6-30-2023
Premium Cleaning For Your Tile Flooring
PSH Floorcare cleans and seals all kinds of ceramic and specialty tile surfaces safely – with no damage or discoloration. We pay special attention to soiled grout lines, removing grease, stains, and bacteria. Our hope is that your tile & grout will look very much like it did when it was new.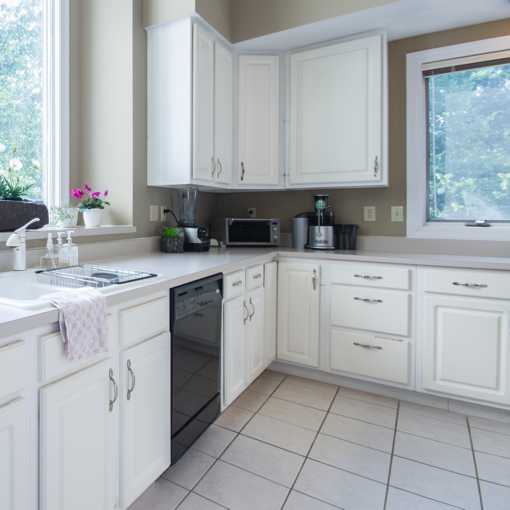 Cleaning all tile types – even the difficult ones
Ceramic
Porcelain
Marble
Granite
Travertine
Slate
Limestone
Sandstone
Terrazzo
Terracotta
Flagstone
Saltillo
Sealer helps repel stains and discolorations, and helps stretch the length of time between professional cleaning. We even offer colored grout sealer for a totally fresh new look!
Regular, professional care
Professionally cleaning your tile & grout every 12-18 months with PSH Floorcare will keep your tile and grout sanitary and bright.
Our technicians pre-inspect for cracks in the tile, signs of discoloration, or missing grout that might cause potential issues during cleaning. We'll also measure up the areas to be cleaned and provide you with a quote you can rely on.
Safe, non-damaging chemistry
We never use harsh bleach or other chemicals on your hard surfaces! Our all-natural, bio-degradable cleaning solutions are created with your specific hard-surface type in mind.
Anywhere you have tile to clean
PSH Floorcare will happily clean your tile inside your home and outside your home – kitchens, bathrooms (sorry, no shower enclosures!), hallways, entries, exterior walkways, and patios.
Any kind of tile you need cleaned
Give your tile and grout new life! From ceramic and porcelain to all types of natural stone, our specially trained cleaning technicians are able to safely and effectively clean whatever kind of tile you may have in your home.
Be sure to call us to schedule your tile & grout cleaning estimate today!